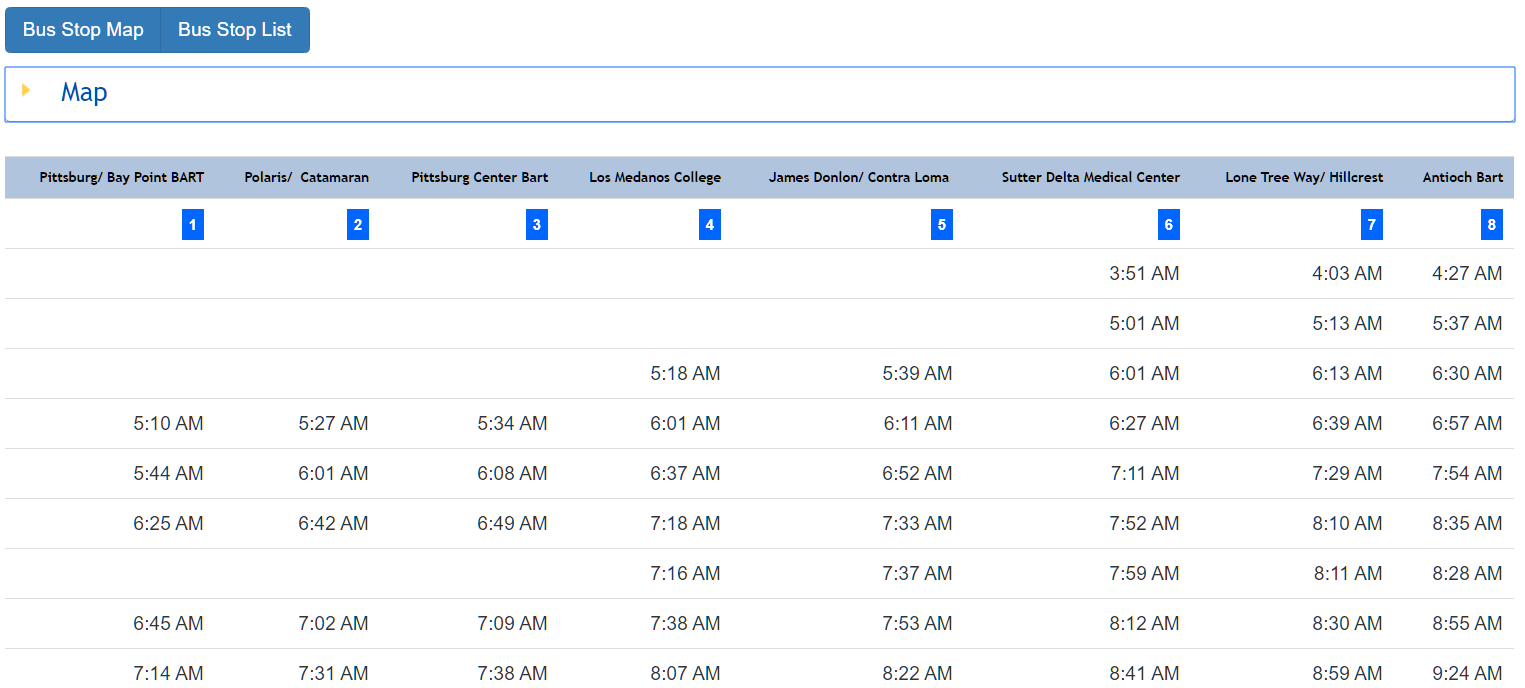 Successful Business Owners
Know When To Call The Experts
How a mobile friendly website streamlined a regional transit authority's scheduling and user services.
< Back to Case Studies
Overview:
A local public transportation company needed to redesign its website to better manage route schedules, fares, and ticket buying. The client's site lacked a centralized database, which made changing schedules and fluctuating ticket prices laborious to manage. No online payment options were in place, only invoices that needed to be printed and submitted via mail. The client complained that their subscription based third-party tool to handle customer communication was costly, and had many features they would never use.
Issues:
Lack of a centralized database
No online sales capability
Time-consuming updates
Increasing monthly costs
Resolution:
Redesigned the website as a mobile friendly SEO optimized web application with a .NET Framework back end and MS SQL Server that condensed all spreadsheets into a single, centralized database. Simplified route schedule updates by feeding data directly into the appropriate forms and display pages. Created an online ticket sales system tied to the client's merchant account and built several custom tools to handle rider alerts and news feeds. The customer communication system paid for itself within a year-and-a-half; 8 years since its implementation it has saved the client tens of thousands of dollars. Once the client saw the power of our custom applications, they contracted additional designs. A a news subscription service was created to keep riders abreast of real-time detours and news via their preference of email or text message, and a real-time bus tracking system allowed riders to access live data on bus arrivals.
Features:
Customer Services
Online ticket sales
Real-time detour information on site, with email or text notification options
Real-time posting of news and updates
Real-time arrivals and bus-tracking maps
Customer accounts

Subscription customization to receive only relevant information in real-time
Shopping cart
Web Based Admin
Role-based security system allowing various degrees of access
Tools to create subscriber alerts via email or text
Content management systems for display on public site
Search engine optimization (SEO)
Let Us Help
---